Accept Credit Cards With Ease.
As a locksmith, you've already learned a set of highly-specialized skills so you can do your job professionally. Why should you have to learn a whole bunch more just to get paid?
Inspire Commerce makes accepting credit cards EASY.  If you're in the field, you'll be able to use your smart phone to receive payments with a simple swipe. Back at the office, use our online platform that makes invoicing as easy as sending an email.  And since everything is 100% integrated, your records will be well organized and easy to search.
If you ever have a problem, just give us a call and our customer service team will be there to help.
Fees Made Simple
1 Phone Card Reader or 1 Computer USB Card Reader: FREE
Additional Card Readers: $80.00 each
Application Fees: $0.00
Setup Fees: $0.00
Qualified Swiped Transactions: 1.79% + $0.30 / transaction
Non-Qualified Transactions (Including Not Swiped): 1% Surcharge
Monthly Fees: $29.00**
Monthly Minimum: $25.00
Yearly PCI Security Assessment Fee: $99.00
* The monthly fee includes access to online reporting, online gateway, virtual terminal, free web page, as well as technical and customer support.

Real Human Beings

We are a small company, and we want what's best for you. Give us a call today and find out if we can help you.  800-261-3173
All In One

We provide all the services you'll need to accept credit cards in person on your smart phone, or on the web on your personalized payment page.
Security
Your job is all about security. So is ours. Inspire Commerce uses the most advanced technologies available so you and your customers are protected from fraud.
Next Day Deposits

 Inspire Commerce is a registered merchant services provider with Visa. This means you get paid faster — usually 
the next day.
Free Web Page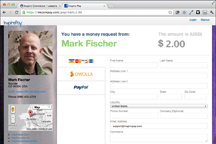 Most locksmiths need a place to get paid online, somewhere they can send people via email, possibly even with a linked invoice. Well, we built it… It's called InspirePay. Check out the video explaining how it works [video_lightbox_vimeo5 video_id=38414989 width=640 height=480 anchor=here].
Payments Anywhere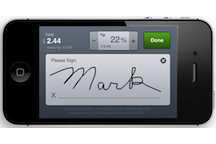 Whether you want the most cutting edge solution on the market today and you want it on your iPhone, BlackBerry or Android phone – or you have an old swiper in your office and you want it updated to a modern processor, we are here to support your processing needs.
If you want to go more exotic with your payment systems, we can integrate with most billing, account, and point of sale systems.
Fill Out The Form Below To Get Started:
[contact-form-7 id="3004″ title="Contact Form – Locksmiths"]